Algeria's Groupe Industriel Sidi Bendehiba (GISB), which is specialized in electric cables production eyes investment opportunities in Ethiopia.

The company's managers on Wednesday have conducted online investment tour in Ethiopia looking at the potentials investments the east African country is offering for foreign investors, according to the statement of Ministry of Foreign Affairs of Ethiopia.
Facilitated by the Ethiopian Embassy in Algeria, the online pre-investment tour has brought together Ethiopian government officials related to investment facilitations and representatives from chamber of commerce who explained on the investment opportunities the country is offering.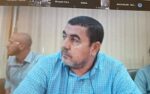 Ambassador of Ethiopia to Algeria, Nebiyat Getachew has invited to invest in Ethiopia and strengthen the long standing diplomatic relations between the two African countries with economic ties. The CEO of GISB, Mr. DJILANI KOBIBI Bachir on his part indicated that his company has managed to get relevant investment related information's and incentives Ethiopia is offering for foreign investors. He indicated GISB will send a team to Ethiopia to conduct detail feasibility study that will allow it to decide investing in Ethiopia.
It is indicated that Groupe Industriel Sidi Bendehiba is among the biggest electric manufacturing in Algeria with big market share. It is recalled that in Ethiopia the Egyptian electric cables manufacturing Elsewedy Electric has been engaged in manufacturing of different electric cables for the past several years.