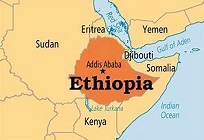 The total number of coronavirus (COVID-19) positive people has increased to 655, including the 73 new cases confirmed today (May 25, 2020) the |Ministry of Health of Ethiopia said.

The Ministry stated that additional 73 new coronavirus cases are found within the last 24 hours after laboratory tests conducted for 2,844 people.
Out of the 73 new confirmed cases 67 are Ethiopian nationals. While 27 of the 73 new coronavirus people, 27 had international travel history, 31 are reported to have no prior international travel history or contact with COVID-19 patients. It is also stated that one COVID-19 patient is currently in Intensive Care Unit (ICU).
So far Ethiopia has conducted laboratory tests for 83,854 people. Out of the total 655 confirmed cases in Ethiopia 159 have recovered, five died, while two Japanese have returned to their country. The remaining are said getting treatment within various health centers prepared for COVID-19 patients in different parts of Ethiopia, according to the Ministry